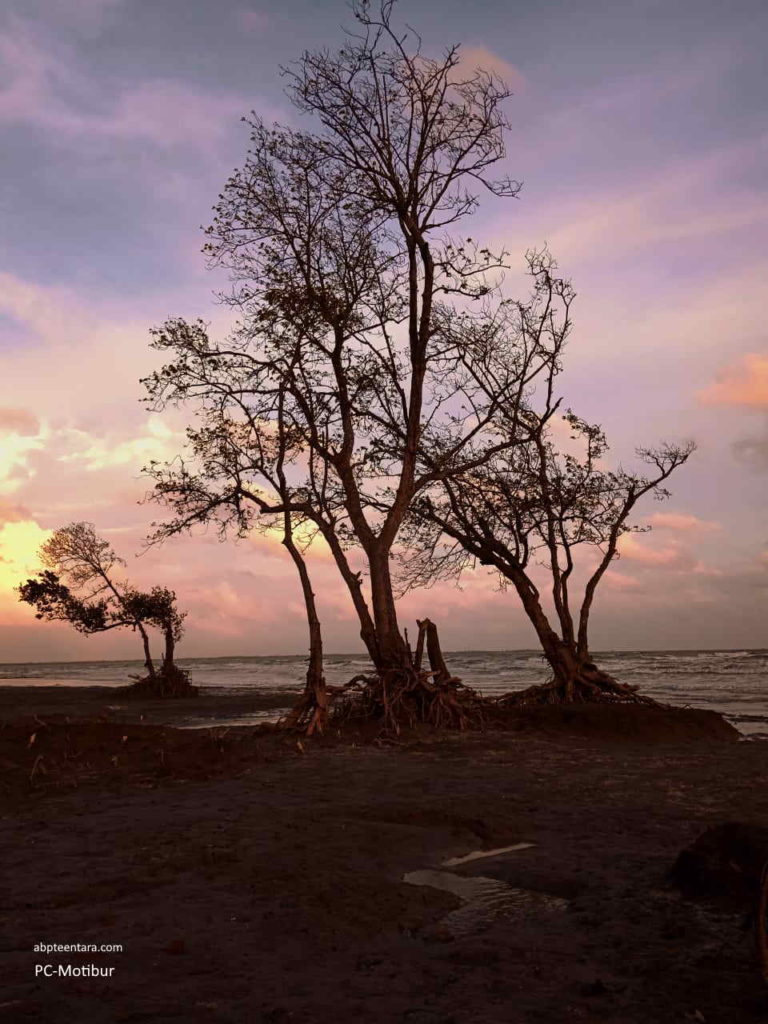 "Mousuni Island–Namkhana" is a beautiful island in the Sundarban region of West Bengal. The Island became famous as a virgin beach in the last two or three years. Tourists will get all the information here about Mousuni, hotel cost, tent, Fooding and Lodging, directions to destination. When you enter the Island after crossing Chinai river by motorboat the mesmerizing view of Mousuni deep will catch your gaze from the beginning. After getting in the Island's remote village you will get to see the green Mousuni Island and agriculture grounds. The people of Mousuni Island are very hard working. There are two main modes of living in Mousuni Island one is fishing and another agriculture. By toto rikshow, you will reach Baliara Salt the virgin beach. You can enjoy a beach walk, boating, local fish to eat, tent and camping.

Directions to destination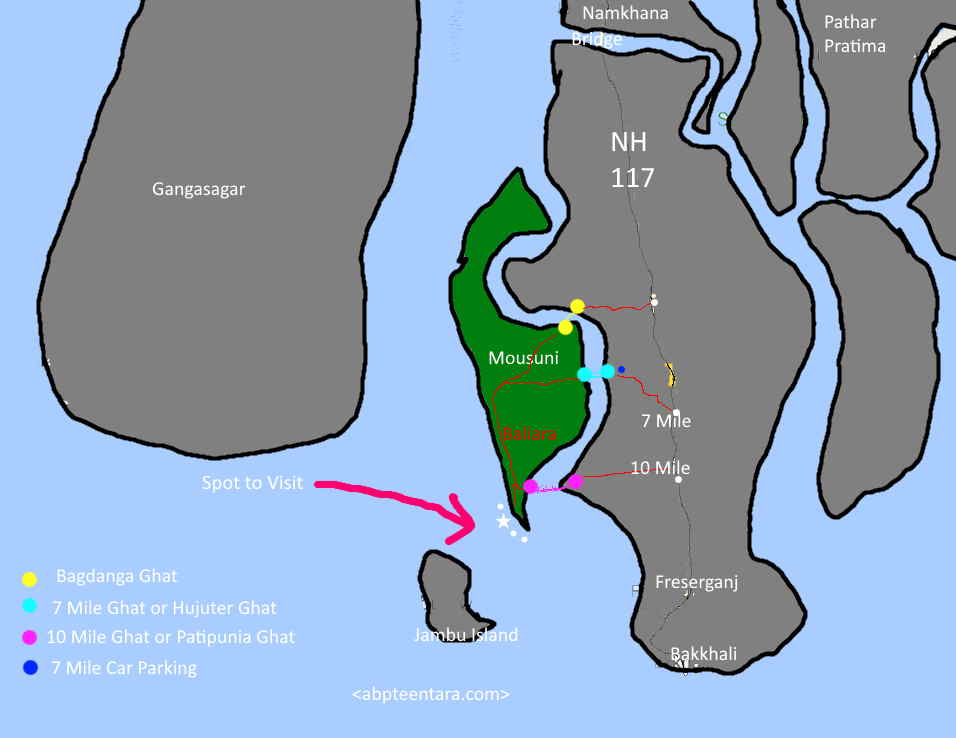 Mousuni can be reached by Car, Bike, Bus, and Train.
By Car:- You can go by car or by hiring one through Diamond Harbour road. The destination will be Namkhana. After Namkhana you have to go to Saat Mile ghat (Hujjiter Ghat) for paid car parking. Cross the river by boat and take toto to Mousuni Baliara salt.
By Bike:- Bike riders can be reach up to the sea beach with one pillion. Through Diamond Harbour road go to Namkhana and then Saat Mile ghat (Hujjiter Ghat) or Dash Mile ghat (Patipunia Ghat). After that cross the small river with your bike or by motorboat. Ask local people for the way to Baliara salt.
By Bus:- Few buses are available daily from Kolkata to Bakkhali or from few other cities. You have to get down in Sat Mile or Dash Mile bus stop, then take a van to Hujjiter Ghat or Patipunia Ghat, cross the River and take a toto to Baliara Salt.

By Train:- The train is a very good option for Mousuni. From Sealdah to Mousuni train is the best option for all. The train from Sealdah (SDAH) to Namkhana (NMKA) will take approx 3 hours to Namkhana. From Namkhana you can take toto or van to Saat mile, Dash mile and Baghdanga Ghat but it will cost a little high (Toto will be comfortable journey). You can walk 2 minutes to the main road and take a bus to Saat mile or Dash mile bus stop then by van to Hujjiter Ghat or Patipunia Ghat cross the river by boat and toto to Baliara salt.
It will take more than five hours from Kolkata to the Island..
Mousuni Island Hotel | Tent | Cost

There are so many tents and camping grounds in Mousuni, Baliara you will easily get them in google. Fooding and lodging facilities are, more or less the same. Accommodation charges in the tent will be Rs. 1000/- [OFFER price] per night per head in our camp, with a compulsory welcome drink, lunch, evening snacks, dinner, two times tea/coffe, and breakfast.
Please visit Mousuni Teentara. Our Google My Business Page.